Als organisatie wil je blijven groeien en evolueren om de gewenste resultaten neer te zetten. Wij kijken samen naar het grotere plaatje om te begrijpen wat er binnen jouw organisatie nodig is om succesvol te zijn, verkoopresultaten en marges te versterken en groei te realiseren.
Hiertoe zetten wij graag onze jarenlange ervaring en expertise in binnen het bedrijfsleven om tot effectieve actie over te gaan op het vlak van:
Bedrijfsstrategie
Sales management en sales competenties
Management vaardigheden
Welzijn van medewerkers op het werk

We werken een programma uit met verschillende elementen uit ons 'Action portfolio': Audit, Consulting & Coaching, Training, Interim management & Netwerk events afgestemd op uw organisatie (link naar 'Onze Aanpak')
Uw succes is ons succes!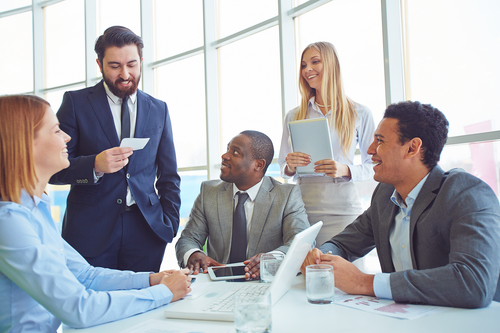 "I have worked with Guy on a number of occasions where his unique skill set and interactive engaging approach really connects with the audience. For anyone looking to a training partner to step their sales training program forward then look no further."
Guy, I have to complement you, as in my forty odd years of various sales training packages; I would have to put Prime Performance, and you as a facilitator, as one of the best if not the best that I have participated in. Thank you!