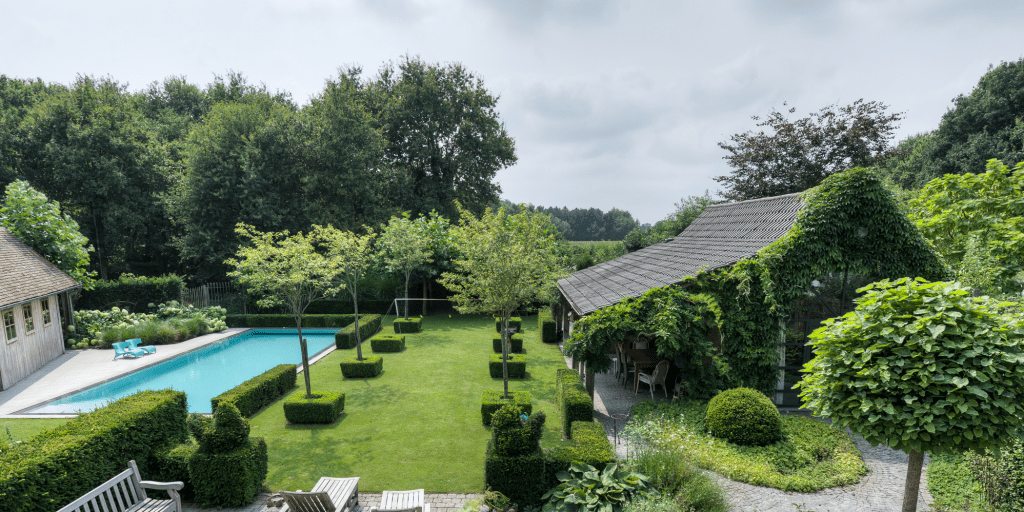 Herbronnen op een inspirerende plek
In het groen en langs de Stille Waters vindt u een inspirerende locatie om uw vergadering, team meeting, training, coaching of workshop te organiseren. De tuin met het zomerhuis is een fantastische plek om tot rust te komen en te focussen op wat u, of uw organisatie, echt aanbelangt.
Na inspanning bieden we ook ontspanning om de batterijen terug op te laden. Daarvoor kan u gebruik maken van het zwembad, sauna en stoombad.
In de omgeving vindt u ook mooie fiets- en wandelroutes en mogelijkheid tot paardrijden, golf, karting, boottocht op de Schelde,…
Uiteraard kan u ook beroep doen op ons training en coaching aanbod onder de vorm van een inspiratiesessie, workshop, training of teamcoaching.
Wij werken graag samen met u een aangepast programma uit, afgestemd op uw doelstellingen. Wij bieden ook verschillende catering formules aan, gebaseerd op een gezonde en eerlijke keuken.